Adobe Illustrator CC Introduction 2 Days - Manchester
Key Course Details:
Level:
Introduction to Intermediate
Duration:
2
Days - 10am to 5pm
Learn the fundamentals of Illustrator as we guide you through this comprehensive introduction to the leading graphic-design program. Get up to speed as you learn how create, edit, and export crisp vector graphics. The perfect starting point for anyone interested in creative visuals.

After we give you a complete tour of the Illustrator environment, we will show you how to create and export your own artwork. You will also learn useful vector-drawing concepts such as Bézier curves, paths, and anchor points. Pick up the tips you need to get started in the exciting world of digital graphics.
Learn the fundamentals of Illustrator as we guide you through this comprehensive introduction to the leading graphic-design program. Get up to speed as you learn how create, edit, and export crisp vector graphics. The perfect starting point for anyone interested in creative visuals.

After we give you a complete tour of the Illustrator environment, we will show you how to create and export your own artwork. You will also learn useful vector-drawing concepts such as Bézier curves, paths, and anchor points. Pick up the tips you need to get started in the exciting world of digital graphics.
Illustrator Introduction 2 Days

Course Details

This 2-day Introduction course helps you learn about the tools and features available in Adobe Illustrator CC. We will help you understand how this industry-leading program takes graphical design to a new level. You will learn how to create and manipulate shapes and curves, combining them with text to produce simple logos ready for the web and for print. Together, we will work with colours, gradients, layers, fonts, and photos to create eye-catching illustrations and text effects.

Upon successful completion of this course, you will be able to:

Navigate the Illustrator environment
Draw and understand Bézier curves, the root of drawing in Illustrator
Create a logo using simple shapes
Apply gradients and patterns
Edit paths and anchor points
Set attributes in the Appearance panel
Measure objects and place them with precision
Trace and colour your hand-drawn artwork with Live Trace, Live Paint, and Live Colour
Export illustrations for web and for print

Our goal is for you to gain a comprehensive understanding in the basics of creating and manipulating shapes and text.

Course Target Audience and delegate prerequisites:

This course is intended for graphic designers and textile/fashion designers, and anyone else who has visual-design responsibilities.

You will need basic PC or Mac skills, including a solid understanding of a computer's operating system (Windows or Mac OS). You will also need to know how to launch a program, create and save files, and copy files from CDs and other media.

Full Course Outline

The following is a general outline. The range of topics covered during your training is dependent upon student level, time available and preferences of your course booking.

Core Illustrator Concepts

What are Vector Graphics?
Creating a Custom Workspace
Fill and Stroke Attributes
Document Settings

The Interface

Exploring panels and workspaces
Using the Control Panel
Navigation
Smart Guides
Preview Options
Grids and Guides
The Bounding Box
Panels
Libraries

Illustrator Colour Tools

Defining swatches
Working with gradients
Working with patterns
Using the Colour Guides
Live Colour
Finding colours with Kuler

Drawing and Selection Essentials

Draw Paths with the Pen Tool
Shape Tools
The Selection Tools
Methods of Selection
Shapes
Duplicate Objects
Mastering the Pen Tool
The Pencil tool

Editing Paths

Editing Anchor Points
Compound Shapes
Pathfinder Options
Path Options

Appearances

The Appearance Panel
Object Attributes
Multiple attributes
Applying Live Effects
Appearance Panel settings

Working with Groups and Layers

Defining groups
Editing groups
Working with layers
Layers and object hierarchy

Object Transformation and Positioning

Moving and copying objects
Rotating and scaling objects
Reflecting and skewing objects
Using the Transform panel

Brushes

Creating a calligraphic brush
Creating an art brush
Creating a pattern brush

Using Symbols

Defining and editing symbols
Editing symbols

Applying Filters and Live Effects

Minding your resolution settings
Transforming Effects
Using the Warp effect

Basic Text Editing

Creating Point Text
Creating Area Text
Text Formatting
Creating Text Threads
Text on a Path
Using the Glyphs panel

Creating Blends

Creating a basic blend
Using a blend to create an airbrush effect
Working with Images

Placing images

Using the Links panel
The Edit Original workflow
Live Trace
Rasterising artwork

Specialised Tasks

Creating graphs
Using Gradient Mesh
Using Envelope Warps
The Liquify Distortion tools

Illustrator Output

Saving your Illustrator document
Printing your Illustrator document
Using the Crop Area tool
Setting up page tiling

Location Details

This course is provided at the XChange Training Manchester training centre based at:

Piccadilly House
49 Piccadilly
Manchester
M1 2AP

Piccadilly House is located in the heart of Manchester directly next to the Piccadilly Gardens transport interchange with excellent bus and tram connections and is easily accessed from Piccadilly train Station (5 mins). Victoria station is also close by (around 10 mins).

Daily course times run between 10am and 4:30pm with an hour break for lunch and both mid morning and mid-afternoon refreshment breaks. We recommend arrival at 9.45am for registration on the first day of the course.

View Full details of our Manchester Training Venue and Course options

↑ Click the map to view a larger version ↑

Illustrator Introduction 2 Days - Upcoming Manchester Course Dates

| | | |
| --- | --- | --- |
| | | |
| | | |
| | | |
| | | |
| | | |

Client Reviews

"This is my third class, they have all been excellent. Earning my Adobe Illustrator qualification with you has made a big difference in my job hunting. Thank you."

Velo Mitrovich, Illustrator - 1 Day Introduction

"An excellent course and a very informative couple of days, I feel much more confident in using Illustrator following this great course, thank you."

Keith Baker, Current Medicine Group, Illustrator - 2 Day Advanced

"Very relaxed atmosphere & friendly atmosphere. Trainer very informative, knowledgable and willing to help with any questions or difficulties. Offices in a good central location. An enjoyable and informative course."

Kerry Duguid, Plant Integrity Mgmt., Illustrator - Two Day Introduction

"I am very pleased with the course and its contents. I feel it will generally enhance my abilities to undertake tasks which previously I would not be confident with. Highly recommended and would have no hesitation in suggesting the course to anyone with a professional interest in graphics."

David Sparkes, Brady, Illustrator - 2 Day Introduction

"The trainer was very good indeed. We got a lot out of the experience and will book again for more training in the future."

Neil Cleverley, TTS Group, Illustrator - 2 Day Migration

"I found this course to be extremely helpful. I now feel like I have a lot more confidence using the software and have a much better knowledge."

Abi Griffin, 2 Day Illustrator Advanced

"Knowledgable, small class made it easy to ask questions and get feedback within the time limit. Friendly people, plenty of tea, coffee etc, comfortable surroundings."

Claire Huntley, Ryman, Adobe Illustrator - 1 Day Introduction

"Highly enjoyable session - having had no previous experience with Illustrator it proved very easy to pick things up under guidance. Thank you XChange!"

William McPhail, Sothebys, Illustrator - 2 Day Introduction

"Very accommodating environment, friendly staff, excellent instructor and added extra benefits from the course i.e food vouchers, resource books and contact information."

Abbie Hulson, 2 Day Illustrator Advanced

"A great session, covering some fantastic tools and knowledge about the product. The trainer was excellent, and was great at tailoring the course to my specific needs, and explained and demonstrated things in a well executed manner - thank you so much!"

Lauren Orange, The Freeston Academy, Adobe Illustrator - 1 Day Introduction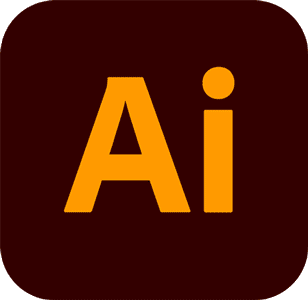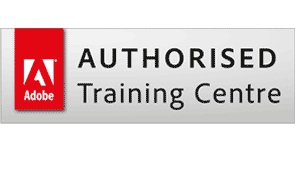 Next Dates:
22 Aug - 23 Aug
05 Oct - 06 Oct
24 Oct - 25 Oct
23 Nov - 24 Nov
19 Dec - 20 Dec

View the Live Online version of this course
Over 15 years of providing certified Adobe Illustrator training courses UK wide
5/5 Stars
Allan had a great manner and explained things really well.
12/08/2022
5/5 Stars
Everything was explained thoroughly and in an easy to understand way. The instructor was happy to answer questions and the progression of the subjects in the course was easy and flowed well
11/07/2022
5/5 Stars
I've put my team on Xchange courses in the past and received really good feedback - so it was a no-brainer to choose Xchange for my own training in a completely new area of Adobe. I had no prior knowledge of this package beforehand and found the 2 days and the instructor (Alan) really just excellent. I admire Alan's knowledge, passion and patience. I feel like I've come away with the foundation skills needed to start my foray into Illustrator!
16/06/2022
4/5 Stars
It was very informative and helpful.
15/06/2022
4/5 Stars
The course was delivered really well and when I had problems accessing the documents the team were very quick to provide advice. Doug was great and delivered so much information over such a short period of time. My only comment would be that he did seem slightly irritated when people asked questions if it was something that he had already covered (I would understand this in a face-to-face setting but it is easy to miss things when providing training in an online setting).
24/05/2022
4/5 Stars
Overall, I have gained a lot of skills in two days and am happy with my experience. In particular, I have been able to improve my workflow on the software, by learning about different shortcuts. My main critique is the lack of structure. A PDF or Word document of the timetable for the two days would be helpful, because we'd know exactly the tools and panels being covered for the level we are studying. This is especially important for an introductory course, because some delegates may not have even seen an Adobe product before and could be overwhelmed.
24/05/2022
5/5 Stars
The course has been excellent. I feel I have learned a lot over the past two days with Phil. He made sure that the speed of the training was okay for each individuals needs and made you comfortable to ask any questions.
19/05/2022
5/5 Stars
The course was extremely well structured and Phil was happy great throughout.
19/05/2022
5/5 Stars
Course was exactly as advertised and gave me a very good understanding of the software. Amazing tuition by the instructor Phil
19/05/2022
5/5 Stars
Very informative and helpful, I've learnt a lot. Phil was very knowledgeable and engaging.
16/05/2022
5/5 Stars
Phil puts people at ease and is extremely knowledgeable about the subject,
14/04/2022
5/5 Stars
Fantastic course, Phil was a great trainer.
14/04/2022
5/5 Stars
There was a huge amount to cover during the course but Sofia's classes were very structured and organised. She had examples of everything we covered for us to practice on and was happy to go over anything that anyone didn't understand/missed. She was really friendly and approachable. Not everything that came up in the exam was covered during the course but I understand that that is going to happen given the length of the course. Chris and Adam were also really helpful and accommodating when I needed to do my exam remotely at the last minute and I very much appreciated their help. The lunch vouchers were great too.
24/03/2022
4/5 Stars
Simon was very knowledgeable and friendly. However, the course was not very structured and we seemed to be covering more advanced things before we had done the basics. It would have been good to have files to work on and relevant examples prepared. I did appreciate that he would tailor the course to the specific needs of the attendees but a little bit of structure would have been very beneficial. He was very enthusiastic about design, which was great and infectious. The facilities are really nice and Adam had sent all the relevant information in advance.
22/03/2022
4/5 Stars
The trainer was a bit scatty on the introduction course - kept getting side tracked into showing us other things. His knowledge was superb but it as difficult to follow
22/03/2022
5/5 Stars
Great introduction to the programme, feel a lot more comfortable using it and feel confident to go on and use it for work. Doug was nice and super knowledgable!
22/03/2022
5/5 Stars
I really enjoyed my time here at Xchange training learning the illustrator software. Phil was a great teacher, who paced each part with enough time for questions and to have a go at experementing with each of the tools. I look forward to taking my new skills back to the office and carry on practicing. I would definitely recommend this to others.
15/03/2022
5/5 Stars
I was quite nervous to start this course as I was a complete beginner and in a room with more experienced attendees, however this was managed very well and I am grateful of my new knowledge and skills
15/03/2022
4/5 Stars
Cons. My PC had a delay to start in the morning, but surely will be fixed for the future classes. Pros. Everything else! I really enjoy the trainings here.
15/03/2022
5/5 Stars
Very good overall insight into Adobe Illustrator. Phil is very knowledgeable and also extremely patient which makes the whole experience a very relaxed environment to learn in.
15/03/2022
5/5 Stars
I had an fantastic time learning about all the tools in illustrator, my knowledge of the software was extremely basic and I would always opt for using another piece of software. I know feel more confident and will be sure to use illustrator more in the future, both in work and at home.
15/03/2022
5/5 Stars
I'm a complete beginner to Illustrator, but with today's course, I now feel confident to work on projects without worrying about making mistakes. I feel I've got a good grasp of the basics. Alan was a great instructor - he was patient and explained/demonstrated concepts multiple times when required. I enjoyed the training and would definitely recommend it to others.
14/03/2022
5/5 Stars
Good mix of pace and patience
14/03/2022
5/5 Stars
had a great time and learned loads about Illustrator. Phil was great, made the training very clear and understandable.
17/02/2022
5/5 Stars
Great content, learnt lots which will be useful in the future
25/01/2022
5/5 Stars
I thoroughly enjoyed the course. I knew Illustrator would be beneficial to my role but as I didn't have a good understanding of the soft wear, I didn't quite know how much I was going to learn. Doug was extremely helpful and instinctively knew what would be helpful for us to learn in a relatively short period of time. Thank you!
25/01/2022
5/5 Stars
I found the course incredibly useful and really enjoyed my time in the course. Being at home and doing the course virtually while some where in the physical class still worked extremely well, I've learnt so much and can't wait to use my new skills going forward. Thank you!
24/01/2022
5/5 Stars
Great course! Allen was really knowledgable and easy to follow along with. I'm sure it's difficult to run a course when most people are virtual so I thought he handled it really smoothly. I would have liked slightly longer breaks (as there was a lot to take in) but ended up going with the overall consensus which was to keep them short and finish early. Only a personal preference though!
13/01/2022
5/5 Stars
Excellent, very knowledgeable tutor, friendly, instructions delivered very clearly, excellent resources, learnt so much!
11/01/2022
5/5 Stars
Fantastic in-depth knowledge of the software and broken down in a considered way to build on learning. Comfortable room and facilities with well timed breaks and the location is easy to access. It is great that lunch is considered as well.
11/01/2022
4/5 Stars
Good course, well delivered, good instructor, aside from a few IT issues I'm happy I attended this course.
23/11/2021
5/5 Stars
Enjoyed getting to grips with the basics but also having time to get on with more advanced tasks. I enjoyed getting stuck straight in and shown through a number of features/shortcuts and felt it was all time well spent. It's certainly opened my eyes up to lots of new features and I'm eager to learn more
22/11/2021
5/5 Stars
Excellent - friendly, and even adapted course content to suit participants requirements.
11/11/2021
4/5 Stars
Really well delivered by the trainer. Included valuable tools and techniques relevant to our business needs. In particular the focus on charts and graph creations.
02/11/2021
5/5 Stars
The last hour of the training felt a bit rushed and as a result it was hard to put the instructions into practice whilst trying to listen to the next steps.
02/11/2021
5/5 Stars
very thorough and detailed training, small class sizes make it more interactive too. Can focus on specific projects or areas of interest. Learnt so much!
01/10/2021
5/5 Stars
Fantastic - comprehensive yet digestible, detailed yet inspiring.
21/09/2021
5/5 Stars
Very comprehensive training
16/09/2021
5/5 Stars
Excellent for what I need to allow me to make my own designs for my personalised clothing business.. need to go away and practice what I've learnt now
14/09/2021
5/5 Stars
I loved Illustrator the most, very creative, lost of fun and easily explained by Doug. A fun experience!
06/08/2021
5/5 Stars
Went through a wide range of techniques and revisited them throughout the day when learning new skills to really understand how to use them in different contexts.
23/07/2021
5/5 Stars
Simon was great, imagine it could be frustrating if you were in a big group or partnered with someone who didn't know the very basics
20/07/2021
5/5 Stars
I had a little knowledge but just could not get to grips with Illustrator. The course has been brilliant and has given me a base from which to expand.
13/07/2021
5/5 Stars
Alan was great, very knowledgeable and also enthusiastic.
13/07/2021
5/5 Stars
Great day to round off my experience with XChange. Alan has been fantastic! Excited to do further training when needed in the future!
12/07/2021
Whats Included:
Your choice of Windows or Mac
Certified hands-on training
Small class size (max 4-8)
6 months post course support
Quality reference manual
Authorised Course Certificate
Lunch and refreshments
Frequently Asked Questions
What are the course times?
For all courses in the Manchester Centre the normal session timings are 10am to 5pm with an hour break for lunch. In addition to the hour lunch break there are also two fifteen minute coffee breaks mid morning and mid afternoon.
Daily times are:
09.45 - Registration
10.00 - Course start
13.00 - Lunch
14.00 - Afternoon starts
17.00 - Course ends
Do you offer discounts
or promotions?
We offer a range of regular discounts available for self funding individuals, charities and education along with period special offers. See our promotions page for full details.
What is provided with this course?
During the course we provide all computers for your use with choice of Windows or Mac, lunch and refreshments along with pads & pens. After the course you will receive the authorised Certificate, quality reference manual and 6 months direct post course support.
Does this course give
a qualification?
Although this course does not provide an actual qualification each delegate is provided with an official Certificate for completion of the course level.
Can you invoice my company?
In short yes we can provide 30 day invoice terms to any UK Limited company with the provision of your official purchase order and/or completing the invoice request for your booking online.