Adobe InDesign CC Advanced 2 Days - Glasgow
Key Course Details:
Duration:
2
Days - 10am to 5pm
Join the professionals in getting the best out of the world's leading desktop-publishing program. Our course will show you how to unlock the power of InDesign's advanced tools and help you to become more proficient and confident in laying out documents.

With our help, you will take your existing InDesign know-how and enhance it as you learn how to create interactive PDFs, eBooks, and more. We will show you how to work more efficiently by saving re-usable data and storing PDF presets. This course is a great way to step up to expert level by increasing the quality, consistency, and speed of your output.
Join the professionals in getting the best out of the world's leading desktop-publishing program. Our course will show you how to unlock the power of InDesign's advanced tools and help you to become more proficient and confident in laying out documents.

With our help, you will take your existing InDesign know-how and enhance it as you learn how to create interactive PDFs, eBooks, and more. We will show you how to work more efficiently by saving re-usable data and storing PDF presets. This course is a great way to step up to expert level by increasing the quality, consistency, and speed of your output.
InDesign Advanced 2 Days

Course Details

This 2-day Advanced course will help to develop your skills as you explore the advanced features of Adobe InDesign CC. We will help you understand how this industry-leading program takes desktop publishing and design to a new level, and combines production power and creative freedom with tight integration with Photoshop, Illustrator, and Acrobat software.

You will already understand the basics of the program, and we will show you how to take that knowledge to the next level. We will cover advanced topics such as creating eBooks, generating indexes, and automating workflows.

Upon successful completion of this course, you will be able to:

Create complex documents such as interactive PDFs and eBooks
Use advanced tools and palettes
Re-use data via libraries and snippets
Generate tables of contents and indexes
Store PDF presets

This course is the perfect preparation if you plan to take the Adobe Certified Expert (ACE) exam.

Our goals are for you to understand the advanced features of InDesign and for you to become a confident power user.

Course Target Audience and delegate prerequisites:

This course is intended for those who wish to enhance their existing knowledge of InDesign and who work as graphic designers, creative professionals, print professionals, publishers, pre-press professionals, or marketing communications professionals.

You will need basic experience in using InDesign. Ideally, you will have taken our Adobe InDesign CC Introduction 2 Day course.

Full Course Outline

The following is a general outline. The range of topics covered during your training is dependent upon student level, time available and preferences of your course booking.

Managing Your Workspaces

Organising Your Panels
Advanced Zooming and Navigation
Advanced View Options

Advanced Typography

Typographical preferences
Advanced Character formatting options
Advanced Paragraph formatting options

Style Sheets

Review of setting up Style Sheets
Advanced Style Sheet Tips
Nested Styles
Using 'Based on', 'Next Style' and Quick Apply

Pages and Parent Pages

Review of setting up Parent Pages
Parent & Child masters
Overriding Parent Page items
Using 'Shuffle' options
Best practice with Parent pages
Numbering and Section options

Organising your Layout

Advanced Align options
Using keyboard shortcuts for align and distribute
Using the Gap tool
Using Autofit for images
Review of setting up Object Styles
Setting up a Baseline Grid
Creating custom frames and objects with the pen tool

Colour

Review of Swatches – managing colours and gradients
Creating Mixed Inks
Using the Ink Manager
Sharing Swatches between documents and with Photoshop and Illustrator

Managing Documents

Using Libraries and Snippets
Creating Templates
Creating and using Find/Change queries
Creating a Table of Contents
Using an InDesign 'Book' to collate documents
Setting up Indexes
Tables
Setting up Tables
Importing Excel & Word tables
Creating Table and Cell styles

Creating an interactive PDF

Adding Hyperlinks, Buttons, Movies and Sounds
Setting up Page Transitions
Exporting an Interactive PDF

Setting up an e-book / e-pub

Understanding what an e-book is
Overview of preparing a file to become an e-book
Overview of Export options

Preferences

Understanding InDesign preferences
Changing document preferences
Changing application preferences

Printing

Using the Overprint Preview and the Separations Preview panel
Defining the Transparency Flattener settings
Using Preflight
Understanding an RGB workflow
Creating PDF presets

Location Details

This course is provided at our Scotland training centre located in central Glasgow at:

Centrum Business Centre
38 Queen Street
Glasgow
G1 3DX

The Glasgow training centre is located on Queen Street in the heart of Glasgow close to Central Station, Queen Street Station and Argyle Street Station.

Daily course times run between 10am and 4:30pm with an hour break for lunch and both mid morning and mid-afternoon refreshment breaks. We recommend arrival at 9.45am for registration on the first day of the course.

View Full details of our Glasgow Training Venue and Course options

↑ Click the map to view a larger version ↑

InDesign Advanced 2 Days - Upcoming Glasgow Course Dates

| | | |
| --- | --- | --- |
| | | |
| | | |
| | | |

Client Reviews

"I had no knowledge of InDesign prior to this training, now I feel like I can use it with confidence. The course has equipped me with new skills and knowledge that has made me genuinely excited to get back to work and use this software."

Sam Wright, Industrial Tomography Systems, InDesign Introduction - 2 Days

"It was good fun, informative and I feel like I learnt a lot. It has also made me want to do more courses."

Stephanie Razis, Salamanca, InDesign - 2 Day Introduction

"Our tutor was very knowledgeable and very patient whilst training. He answered all questions no matter how small. Not only did he show us the Adobe way but also faster shortcuts to ensure workflow on the system is better. I would recommend this training to anyone remotely interested in print or digital design. "

Marie Kinvig, Heron & Brearley, InDesign - 2 Day Advanced

"Having no previous experience with InDesign, I felt that the course content was brilliant at introducing me to the program and building my confidence."

Abi Griffin, InDesign Introduction - 2 Days

"The course was thorough and well explained. The friendly approach made it all easy to understand and follow and all questions were dealt with straight away. Thank you!"

Jade Hindley, Inspire, Adobe InDesign - Two Day Introduction

"I have never used Adobe InDesign before and the course and instructor explained everything, pausing and helping if anyone needed. Nothing was a problem to him!"

Molly Henderson, HSS Hire, InDesign Introduction - 2 Days

"An outstanding training course led by a very knowledgeable and insightful tutor. Thoroughly enjoyed my time and will take forward all new knowledge to my workplace and personal life too. Really enjoyed this, thanks very much!"

Emma McLean, University of Strathclyde, Adobe InDesign - Two Day Introduction

"Really useful content presented in an understandable yet comprehensive manner. Covered a lot without being overwhelming. Fantastic and very helpful training and great tips on shortcuts too!"

Carley Willis, UKTI, InDesign - 2 Day Introduction

"Well-paced and was taught the most important processes that will make a real difference to everyday use of InDesign."

Carly Rolfe, Manchester University, InDesign Introduction - 2 Days

"Excellent explanation, professional and friendly approach. Very clear in explanations. Overall an excellent trainer."

Andrew Shelmerdine, Vinci Academy, InDesign - 2 Day Advanced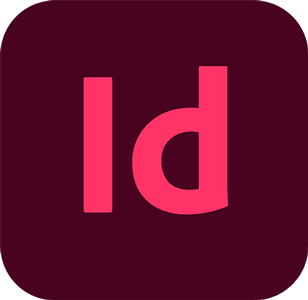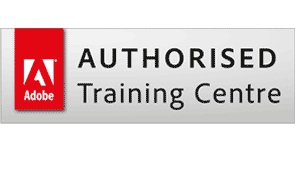 Next Dates:
24 Jan - 25 Jan
06 Mar - 07 Mar
24 Apr - 25 Apr

View the Live Online version of this course
Over 15 years of providing certified Adobe InDesign training courses UK wide
5/5 Stars
I am so glad to step forward and diced to take that course with XChange Training, big big big thanks to Simon for the valued information that I have learnt until now and the vibe he offer in the class. cheers
28/11/2023
5/5 Stars
really interesting course
28/11/2023
5/5 Stars
Great, in-depth training. Solid basic understanding - previous training did not cover the bases but now I feel very confident in using the program. Will recommend to colleagues.
28/11/2023
5/5 Stars
Good instructor, nice environment, very positive experience.
28/11/2023
5/5 Stars
Really useful and informative. Simon was great, engaging and helpful. Open to questions and knowledgeable. Appreciated the small class size which meant direct, personal feedback and training. I feel much more confident using InDesign than before the course. Thank you!
28/11/2023
5/5 Stars
This has been a great experience. As someone who has never dealt with indesign before I now feel confident that I can create basic documents and social media posts.
28/11/2023
4/5 Stars
Susannah was great fun, very knowledgeable, and extremely patient. The course was well paced.
28/11/2023
4/5 Stars
Very good course, the first two days were a great introduction to InDesign and I learnt a lot from Donna. The course didn't feel overly long each day and Donna was very good at explaining everything and making sure that no-one was left behind. The advanced course was more mixed and it felt like it was one size fits all but would prefer if there were more specific ones for print/digital/animated content rather than bundled together. Also having people join for the second two days that hadn't done the first two days we went back over content that had already been covered so they could do this.
23/11/2023
5/5 Stars
Phil, the trainer was the most knowledgeable, personable and expert trainer I have ever experienced - and I've done a lot over the years! I couldn't fault him. He had such a good way of teaching and conducted a fast pace to get through all the topics but not so fast that you couldn't keep up, and when you needed him to pause in case you missed a step, he would quickly go over the step again. He had a great method and mannerism to teaching too and keep each delegate encouraged. His use of easy to understand descriptions of even the most technical task helped delegates understand and his friendly mannerism kept you focused. He handled the whole class of various abilities in an even and fair way, so even slightly slower ones like me wouldn't feel inferior. Well done for that Phil! And now I feel the knowledge and understanding I have gained on Adobe Illustrator advanced has equipped me for life. I also feel so much more confident and can't wait to start using my advanced skills on a daily basis. Thank you so much. Maria
23/11/2023
5/5 Stars
Fantastic course. Kind and thorough tutors!
21/11/2023
5/5 Stars
Course was brilliant, learned a lot from Phil. He was great
12/10/2023
5/5 Stars
Phil was an amazing trainer. He was engaging and extremely knowledgeable. He gave us plenty of time to write notes and make us feel very comfortable. I would 100% take a course again or recommend to someone else.
12/10/2023
5/5 Stars
Really informative course. Phil was extremely enthusiastic and knowledgeable - made appropriate diversions to answer all questions clearly and carefully. Looking forward to returning for the advanced and illustrator courses in the future.
12/10/2023
5/5 Stars
Our company are allowing staff to go on courses like this so we don't spend as much money externally. Having dabbled in photoshop etc years ago this was an absolute brilliant two day course to strip bad habits back to basic and re-understand the software and align it to what you want to use it for. Cannot recommend this course enough, already told my boss I want to come back for further training. Simon was super engaging and kept things interesting.
10/10/2023
5/5 Stars
Simon was extremely helpful, patient, interesting and insightful. I have learnt so many new skills in the 2 day training course and I will definitely be back in the future for more training with him! Highly recommend.
10/10/2023
5/5 Stars
Excellent course - trainer very knowledgeable & passionate about field, really enjoyed it.
10/10/2023
5/5 Stars
It was a really great course and I will definitely return at a later date to do another course. The small group makes it really nice, relaxed and gives the most time to be able to fully understand what you are learning.
09/10/2023
5/5 Stars
we would like to extend our thanks to Donna and Adam for their cooperation and assistance during the course
21/09/2023
5/5 Stars
Donna was really great tauter, she gave us the material for InDesign from Zero. She is really amazing.
21/09/2023
5/5 Stars
Really enjoyed the course, Donna was absolutely fantastic!
21/09/2023
5/5 Stars
The course was well delivered and run and provided all level of skills and understanding of Adobe Indesign for beginners to intermediates.
19/09/2023
4/5 Stars
I have definitely learned a lot considering not having any experience with Adobe Indesign. All my learnings will help me improve the published products in the company. I wish I could have followed the instructor though every time when he was explaining a function and how it works, why it is used. I found the speed of the instructor a bit too fast when clicking tools and implementing them. I observed the class in general struggled with following the instructor too. I lost track of the steps on some of them. I believe if there was a bespoke structure set up in advance for our own needs, instructor would have covered all the functions we needed to know and use in our existing indesign documents. Doug showed some of the useful functions/tools though which I find very useful. Number of trainees for an advance course shouldn't be more than 4-5 people next time in my opinion as it could allow the instructor to focus on teaching specific areas as per the group's needs. As a suggestion, advance training could be arranged consecutive days with standard Indesign training to avoid recapping needs of the trainees next time.
14/09/2023
5/5 Stars
Alan was very knowledgeable, patient and explained things very well.
05/09/2023
5/5 Stars
I was dubious about how two days of training on software I'd never used before would actually work, but it was marvellous. Alan was clear, he covered all of the key basics I think I'm going to need and made InDesign easy to understand. Superb knowledge, the sessions were very well prepared and had a great flow of info to them. Very impressed.
05/09/2023
4/5 Stars
Learnt a lot, trainer was fabulous and very knowledgeable. He considered each individual preference for training and was patient where required. Very impressed, and will be returning for further training.
05/09/2023
5/5 Stars
An excellent experience. The course was particularly well-paced. Phil was extremely knowledgeable and personable and was always happy to stop and help out with individual issues.
05/09/2023
5/5 Stars
Phil was extremely helpful, and the course was very useful.
04/09/2023
5/5 Stars
I have received a very thorough understanding of the basic uses of inDesign. This is perfect for my current work role and I feel more confident using the software in practice.
04/09/2023
5/5 Stars
I enjoyed the two day course, it catered really well for a class attended by students of wide range of experience. I learned lots of really helpful tips and feel much more confident in my daily workflow.
24/08/2023
4/5 Stars
Fantastic set up. Perhaps add more content regarding creating web based assets
24/08/2023
5/5 Stars
Instructor was very intelligent, clear, and professional. Everything was demonstrated in clear manner and looked very simple. Thanks a lot for the course! It's perfect for those who just starting to work with InDesign.
24/08/2023
5/5 Stars
Comprehensive, well organised, very clear training with post course notes. Alan answered all question clearly.
24/08/2023
5/5 Stars
really well explained and easy to follow. Donna was very helpful and knowledgeable.
24/08/2023
5/5 Stars
Very helpful instructors. explained everything well and answered all questions.
24/08/2023
5/5 Stars
A brilliant two days of learning. Simon is very engaging and delivery of the course was very good as Simon has a wealth of knowledge. I cannot wait to do more training with Simon in the future.
22/08/2023
5/5 Stars
Thorough introduction to use of InDesign suitable for individuals with limited experience using the programme. I feel much more confident going forward in using the tools to create posters and booklets.
08/08/2023
5/5 Stars
The course was great and informative - Big mention to Phil who was enthusiastic and super helpful throughout. he was smiley and bubbly and his passion for the topic made it so much easier and fun to learn! Thanks phil!!
08/08/2023
5/5 Stars
Really interesting once again, thank you. A really great introduction to InDesign
08/08/2023
5/5 Stars
The course was clearly laid out at the start and progressed at a good pace throughout the day. We were able to ask questions at any point which Phil answered/provided guidance on how to proceed. As someone only completed the 1st day course, I feel like this covered everything I needed at this point in time, but should that change in the future I would want to return back to take the 2nd part with xchange training.
07/08/2023
5/5 Stars
Great overview course - I'd like to have continued with the full week! Organised very well, on time with good pre-course info given in advance.
17/07/2023
5/5 Stars
Fantastic informative and relevant course structure delivered in a logical and digestible form.
06/07/2023
5/5 Stars
Mirroring my comments from the introductory two-day course, Phil Tranter is an animated, knowledgeable and considerate trainer with unlimited enthusiasm for the Adobe products. He made the course engaging and enjoyable.
06/07/2023
5/5 Stars
I found the course very useful and I'm looking forward to starting to use it at work. Phil explained everything clearly and had excellent knowledge on In Design. I will be using it regularly to create bid documents.
04/07/2023
5/5 Stars
Great course, learnt a lot in just 2 days. Really clear step by step and easy to follow. Phil was great, enthusiastic and helpful. Looking forward to coming back and doing my Photoshop course.
04/07/2023
5/5 Stars
Pleasant, comfortable training room. Would've liked some antibacterial wipes for equipment. Lunch gift card is a good idea and practical. Phil is a very pleasant and accommodating trainer with lashings of enthusiasm for the product and the candidates.
04/07/2023
Whats Included:
Your choice of Windows or Mac
Certified hands-on training
Small class size (max 4-8)
6 months post course support
Quality reference manual
Authorised Course Certificate
Lunch and refreshments
Frequently Asked Questions
What are the course times?
For all courses in the Glasgow Centre the normal session timings are 10am to 5pm with an hour break for lunch. In addition to the hour lunch break there are also two fifteen minute coffee breaks mid morning and mid afternoon.
Daily times are:
09.45 - Registration
10.00 - Course start
13.00 - Lunch
14.00 - Afternoon starts
17.00 - Course ends
Do you offer discounts
or promotions?
We offer a range of regular discounts available for self funding individuals, charities and education along with period special offers. See our promotions page for full details.
What is provided with this course?
During the course we provide all computers for your use with choice of Windows or Mac, lunch and refreshments along with pads & pens. After the course you will receive the authorised Certificate, quality reference manual and 6 months direct post course support.
Does this course give
a qualification?
Although this course does not provide an actual qualification each delegate is provided with an official Certificate for completion of the course level.
Can you invoice my company?
In short yes we can provide 30 day invoice terms to any UK Limited company with the provision of your official purchase order and/or completing the invoice request for your booking online.