Adobe Premiere Pro CC Masterclass with ACP Exam 5 Days - Online
Key Course Details:
Duration:
5
Days - 10am to 5pm
Go from being a novice to mastering the advanced tasks in the leading video-editing program. Join us as we show you how to take charge and become a Premiere Pro power user. Add consistency and style to your digital-video projects. Plus, pass the ACP exam and get qualified!

We will guide you on everything from getting started with simple video edits and controlling the Premiere Pro environment all the way up to applying complex transitions, time lapses, and other effects. You will become confident in mastering the tools that will make your digital videos shine, and will end the course by testing your skills in the ACP exam.
Go from being a novice to mastering the advanced tasks in the leading video-editing program. Join us as we show you how to take charge and become a Premiere Pro power user. Add consistency and style to your digital-video projects. Plus, pass the ACP exam and get qualified!

We will guide you on everything from getting started with simple video edits and controlling the Premiere Pro environment all the way up to applying complex transitions, time lapses, and other effects. You will become confident in mastering the tools that will make your digital videos shine, and will end the course by testing your skills in the ACP exam.
Premiere Pro ACP Masterclass 5 Days

Course Details

This 5-day Masterclass course will help you learn about the tools and features available for power users of Adobe Premiere Pro CC. We will guide you in learning the work area and importing and editing simple digital videos. Once you grasp the basics of the program, we will show you how to take your understanding to the next level. We will cover advanced topics such as adjusting frame rates, working with alpha channels, adding time lapses, and much more.

Upon successful completion of this course, you will be able to:

Navigate the Premiere Pro environment
Organise video projects
Assemble and fine-tune clip sequences
Apply transitions and video effects
Add titles and credits
Make and refine rough cuts
Import and adjust audio clips
Export video
Handle different frame rates through overcranking and undercranking
Create time lapses
Work with alpha channels
Synchronise clips from multiple cameras
Apply colour correction
Fix audio issues and add audio effects

The final day of the course is dedicated to the Adobe Certified Professional (ACP) Premiere Pro exam, including trying a mock exam, reviewing answers, and then taking the real exam. The ACP exam represents an official qualification, and you will be provided with an instant pass or fail result. We are confident that you will join everyone we have already helped to pass the exam and collect an official certificate of Adobe Certified Professional status.

As well as giving you the opportunity to take the ACP exam, this course is the perfect preparation if you plan to take the Adobe Certified Expert (ACE) exam.

Our goals are for you to edit and manage digital video, to understand the advanced features of Premiere Pro, to become a confident power user, and to leave with an ACP qualification under your belt.

This course can be taken in a single 5-day block or split into a 2-day block (Introduction) and then a separate 3-day block (Advanced plus ACP exam) taken at a later date.

Course Target Audience and delegate prerequisites:

This course is intended for those who need to edit video clips and create digital movies, but who have little or no experience using Premiere Pro or other video-editing programs.

You will need basic PC or Mac skills, including a solid understanding of a computer's operating system (Windows or Mac OS). You will also need to know how to launch a program, create and save files, and copy files from CDs and other media.

Full Course Outline

The following is a general outline. The range of topics covered during your training is dependent upon student level, time available and preferences of your course booking.

Introduction

Opening Premiere Pro – getting started
Workspaces - what, why, how?
Importing assets into Premiere Pro
Media browser
Organisation - bins and things
Metadata - what, why, how?

Getting Started

Making selections
Project panel & Source Monitor
Storyboarding your rough cut
Creating a timeline
Thinking ahead - track allocation
Understanding Track Headers
Useful Keyboard Shortcuts
Sub-clips - what, why and how?

Timeline Tools

Targeting tracks
Toggle Sync-lock
Insert & overlay edits
Three-point edit options
Four-point edits
J and L cuts
Lift and extract
Timeline panel options
Timeline tools
Moving clips in the timeline
Extend edits
Replacing clips in the timeline

Transitions

The 2 types of transitions in Premiere Pro
Jump-cuts & clip transitions - when to use which?
Default transitions
Single ended transitions - what, why, when and how?
Editing transitions
Layer based transitions
Light-leak style transitions with blend modes

Motion (Fixed) Effects

Pips (Picture in Picture) effects
Animating objects
Making pictures fit your timeline
Additional important preferences
Perspective corner-pin
Nesting options in Premiere Pro - why, when, how?

Effects & Masks Basics

Applying and customising effects
Limiting effects to specific areas
Tracking masks

Titles

Organisation - creating and using a titles Bin
Creating text based titles
Creating and editing your own title styles
Exporting and importing titles
Creating lower or upper thirds
Inserting graphics into titles
Title based on previous title
Creating and using title templates
Inserting a graphic into rolling/crawling titles

Audio Introduction

Creating dual-mono from stereo pairs
Recording narration directly into Premiere Pro
Basic keyframe based audio animation
Audio Clip mixer animation

Export

Exporting a still image
Project management options
Dynamic Link with After Effects
Exporting directly from Premiere Pro and using 'Media Encoder'
Exporting different formats
XML/AAF - cross-platform export options - why, when and how?

Understanding the Proxy Workflow in Premiere Pro

As cameras get bigger and bigger sensors the file size of the content gets bigger and bigger and can bog down the editing process such that it may seem like only very fast and expensive machines can edit such content. However, the new proxy workflow in Premiere Pro allows for the creation and use of low-res versions of the bigger files which can then be editing on any machine that can run Premiere Pro and then exported from the bigger high quality files rather than the lower resolution proxies. We will cover this workflow in detail

Keyboard Editing in Premiere Pro

Learn how to use keyboard shortcuts to quickly and efficiently edit your timelines in Premiere Pro
Discover how to find and customise all your keyboard shortcuts in Premiere Pro
Overview of preferences

Multicam Editing

Multicam editing is great fun and a very powerful way of creating more compelling video. We will look at the whole multicam workflow including how to sync external audio with clips that only have low quality camera audio
Flattening your multicam edit – why and how?

Colour Correction & Grading

Colour correction vs. Colour grading - what's the difference?
What tools do you actually need for a proper grade?
Lumetri panel
Master grading vs. Clip grading
Primary options
Secondary option
Building a grade
LUTs - what, why, when and how?
Additional colour tools in Premiere Pro
Conform exports and imports XML/AAF - why and when?
HDR tools in Premiere Pro - a discussion

Mastering Audio

Timeline audio options
Audition editing options
Audio clip vs. Audio track mixer & keyframe views
Applying audio effects to clips and tracks
Automation modes
Parametric EQ
Tube-modelled compressor
Mastering
Submixes - what, why and how?
Recording audio into the Premiere Pro timeline

Effects & Captions

Overview of plugin options for Premiere Pro
Open captions - why and how?

Keying and Integration with After Effects

While there are keying plugins inside of After Effects which we will look into, we will also look at the excellent dynamic link workflow with After Effects and how that can be used to apply much more advanced keying effects than the native Premiere Pro keyers.
Motion tracking via After Effects

VR Overview

We will look at the VR capabilities within PP and how to find and use the tools available

Export Options and Project Management in Premiere Pro

Project management options
Export through Premiere Pro
Effects options for export
Export through Media Encoder
Creating and using a watch-folder in Media Encoder
Customising presets in Media Encoder
Creating preset group folders in Media Encoder

ACA Exam

How to best succeed in the exam
Taking the Premiere Pro ACA Exam

Location Details

This course is provided as a remote online course with live training provided by our Adobe Certified Trainer.

Accessing the live online course anywhere is easy and all you will need is:

Computer with the trial or full version of Adobe Premiere Pro installed
Separate screen or device for the shared video display
Sound output via computer or headset
Ideally a camera and microphone on the computer for remote contact

Our goal is for you to be able to create simple but professional documents that are ready to use for the web and for print.

It is important to note this is not a classroom based training.

Premiere Pro Masterclass with ACP 5 Days - Upcoming Online Course Dates

| | | |
| --- | --- | --- |
| | | |
| | | |
| | | |
| | | |
| | | |
| | | |
| | | |
| | | |
| | | |
| | | |
| | | |
| | | |

Premiere Pro Masterclass with ACP 5 Days - Split Date Options

Premiere Pro Introduction

21 Feb - 22 Feb
7 Mar - 8 Mar
14 Mar - 15 Mar
11 Apr - 12 Apr
25 Apr - 26 Apr
9 May - 10 May
16 May - 17 May
20 Jun - 21 Jun
27 Jun - 28 Jun
11 Jul - 12 Jul
15 Aug - 16 Aug
22 Aug - 23 Aug
5 Sep - 6 Sep


Premiere Pro Advanced ACP

26 Jan - 28 Jan
23 Feb - 25 Feb
9 Mar - 11 Mar
16 Mar - 18 Mar
27 Apr - 29 Apr
11 May - 13 May
18 May - 20 May
22 Jun - 24 Jun
29 Jun - 1 Jul
13 Jul - 15 Jul
17 Aug - 19 Aug
24 Aug - 26 Aug
7 Sep - 9 Sep


Client Reviews

"Very enjoyable two days. Excellent learning experience from our instructor - his attitude and knowledge was spot on. Would definitely recommend XChange Training services to any future clients."

Alan Galbraith, NHS Trust, Premiere Pro - 2 Day Introduction

"A good introduction to the wider functions of Premiere Pro delivered at a speed that was good for me. "

Andrew Fowler, Groundwork, Premiere Pro - 1 Day Introduction

"The Instructor was very knowledgeable in the subject matter and as the training could become heavy in places she managed to lighten the atmosphere with a good sense of humour!"

Andy Jackson, Southdowns College, Premiere Pro 101 - 3 Day Introduction

"The tutor enforced my good understanding of this software but he also helped me use it in a much more efficient and productive way. It was a very well structured course... thank you!"

Helen Cunliffe, NHS Trust, Premiere Pro - 2 Day Introduction

"Found the course extremely interesting and tremendously useful. The instructor was a fountain of knowledge and provided great training materials to actively use. Although the course had a lot of commercial content there was so much that was absolutely relevant to the classroom. The attention to detail and excellence is quite inspiring."

John Whitehead, Hawkley High School, Premiere Pro - 2 Day Advanced

"Very helpful, friendly and patient instructor. Content was all helpful and can be used in my day to day role. "

Ciaran Donnelly, Howden, Adobe Premiere Pro - 2 Day Introduction

"Had a great 2 days with a very knowledgeable and friendly trainer. Thank you."

John Thompson, Greater Manchester Police, Premiere Pro - 2 Day Introduction

"The instructor was excellent and they provided a thorough and well rounded course, which fitted in a great deal over the two days. "

Katie Watson, Jacobs, Premiere Pro - 2 Day Bespoke

"Great instructor, very knowledgeable. Lots of help provided and easy to follow course. Learnt a lot in a small amount of time."

Richard Harrison, Adobe Premiere Pro - Two Day Advanced

"Good fun, informative and knowledgeable. Would recommend"

Dylan Savage, Kingston University, Premiere Pro 101 - 3 Day Introduction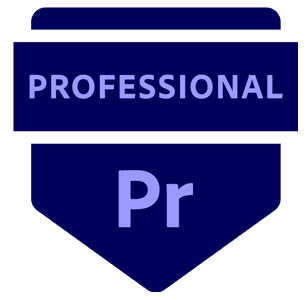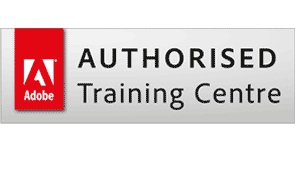 Next Dates:
21 Feb - 25 Feb
07 Mar - 11 Mar
14 Mar - 18 Mar
25 Apr - 29 Apr
09 May - 13 May
16 May - 20 May
Split Course Date Options:
Premiere Pro Introduction
21 Feb - 22 Feb
7 Mar - 8 Mar
14 Mar - 15 Mar
11 Apr - 12 Apr
Premiere Pro Advanced ACP
26 Jan - 28 Jan
23 Feb - 25 Feb
9 Mar - 11 Mar
16 Mar - 18 Mar
Over 15 years of providing certified Adobe Premiere Pro training courses UK wide
5/5 Stars
This course was delivered remotely so questions such as training facilities, equipment and lunch I was rating myself! The course was really good and I've learnt so much to improve my current working usage of the software and new tricks to improve my video content. Good that it is also recorded so I can revisit whenever I like to walk through putting what I've learnt into practice.
20/01/2022
4/5 Stars
Understand how to use as a beginner
18/01/2022
4/5 Stars
It was a great introductory course. I will aim to do the more advance one to deepen my knowledge of the tool.
18/01/2022
5/5 Stars
Mike was highly knowledgeable and helped with bespoke questions and problems in a highly professional manner and more than happy to help.
18/01/2022
5/5 Stars
Mike's a great trainer.
18/01/2022
5/5 Stars
I learned a lot in just two days. Marek explained everything well and answered my many questions.
14/12/2021
4/5 Stars
A fine introduction to Premiere that acquainted me with the fundamentals, enabled me to create simple edits from the get-go and prepared me for experimentation and practice with the assistance of the User Guider and CD. Obviously such a complex application requires hands-on experience, but Marek my instructor expressed the basics very well. Having said that, certain aspects occasionally passed me by because of the sheer density of information. Nothing I can't revise with the book though.
14/12/2021
5/5 Stars
Andrew was excellent. Concepts that appeared complicated were made simple to ingest and I've learned some fantastic tips and tricks to make my life a bit easier. I will highly recommend Andrew and this course to any colleagues who may need Premiere Pro training in the future.
18/11/2021
4/5 Stars
I found the course very useful in reminding me of tools that I had previously learnt but had not used for some time, it also taught me the best practice of how to do things in which I may have been making more complex than needed. The things I have taken away which I will use the keyboard shortcuts, multi camera editing and saving presents for audio and graphics.
18/11/2021
4/5 Stars
Course was very good, could have a better online setup as the course was being held both online and in person. Instructor could have a microphone attached to themselves so when moved away from the desk to for e.g. walk over to the whiteboard can hear them better.
02/11/2021
5/5 Stars
Thought Mike was a brilliant Tutor, although he experienced some tech issues on the course he dealt with it excellent. Really enjoyed the course.
02/11/2021
5/5 Stars
Loved the training days i had with Adam, felt like we covered lots of information but if we needed to go back or stop whilst something was explained it wasnt a problem. It was also very fluid rather than a rigid stick to these details kind of class, we could talk freely about likes, thoughts or what ever. Really enjoyed it and the only downside was i was only signed up for 2 days on the course.
21/09/2021
5/5 Stars
A well run course. Friendly and knowledgeable tutor with lots of examples and flow to the class.
24/08/2021
5/5 Stars
Very informative, I enjoyed very much.
24/08/2021
5/5 Stars
(We took part in the course remotely using our own equipment.) Simon was very knowledgeable and helped those of us who were already familiar with the Adobe suite to understand quicker, more effective ways of doing things, with better outcomes. I do feel that the course (introduction to Premiere Pro) was aimed at a user with at least some experience, which not all of our team had, and as it was so quick moving, there wasn't much opportunity to write notes and carry out the tasks set, which would have been helpful for us. I think it would have also been helpful to have an explanation of the software, and the reason why behind every task to help everyone be on the same level. The XChange team put a bespoke package together to suit our needs, split over two days of our choice.
18/08/2021
5/5 Stars
Great experience. Marek is very knowledgeable and helpful. Very happy with the course.
10/08/2021
5/5 Stars
A very well delivered course with clear and understandable instruction.
01/07/2021
5/5 Stars
Well managed lessons throughout the course. Very detailed and easy for understanding.
01/07/2021
5/5 Stars
Excellent mix of technical detail and real world context. I feel excited about embedding the learning back at work. United attendees on zoom and in room really well with a fair amount of attention given to all.
01/07/2021
5/5 Stars
I thoroughly enjoyed the course; it was both very informative and entertaining. Mike the instructor was both knowledgeable and approachable. There where several hiccups with staying in contact with the other members of the course who where online, but these are standard issues with any attempt at remote learning and they didn't impact my learning at all. I would recommend this course to any of my friends or colleagues!
01/07/2021
5/5 Stars
Very clear training and advice
29/06/2021
5/5 Stars
Simon was extremely knowledgeable and patient with all of us. I thought i had some basic knowledge but it was evident i was doing things completely wrong. I have had great fun and learnt loads.
04/06/2021
5/5 Stars
Great trainer with lots of knowledge and nothing seemed a problem
18/05/2021
5/5 Stars
The training was excellent. A great introduction to adobe premiere. very useful and the tutor was patient and able to answer every question and demonstrate clearly any solutions. A lot of information to absorb in two days but gained a really good overview and managed to complete the task in the time.
18/05/2021
5/5 Stars
The trainer was excellent. He was very engaging and the course was interesting. I struggled to keep up with some of the technical aspects of he course and decided not to complete the exam. This is not a reflection on the trainer though. It's purely because I don't have much premiere pro experience. My colleague Bjorn found the pace of the training excellent because he had more software experience. He went on to complete the exam. It was a great course thankyou and I've definitely picked up new tips that I can use in our videos.
29/04/2021
5/5 Stars
I really enjoyed the course as it was well structured and easy to follow. I would highly recommend XChange Training to anybody who wants a better understanding of Premiere Pro.
16/03/2021
5/5 Stars
Very good, patient trainer. Course was very fast paced and covered a lot of ground. As a novice would have liked more time to practice.
09/02/2021
5/5 Stars
Simon is friendly and nice. Very approachable and answers quests well.
18/12/2020
5/5 Stars
Very good course. Could maybe have focussed more on the exam questions
18/12/2020
5/5 Stars
Over the 2-day training course, I attended I learned a lot and found the Instructors teaching method very easy to follow.
08/12/2020
5/5 Stars
Really in-depth training. I would highly recommend the session to anyone who is looking to training Premiere Pro.
03/11/2020
5/5 Stars
Brilliant Trainer and Training. Cant fault anything.
30/10/2020
4/5 Stars
Good overall coverage of the program my only concern is how much I am going to remember!
30/10/2020
4/5 Stars
Mike was very knowledgably. The training was a bit fragmented because I was online and there were trainees in the room. However, it was handled reasonably well under the circumstances. Technical hitches were resolved relatively quickly. We did have an issue logging into the zoom meeting on day 1. It was solved but I would recommend that those accessing remotely [in these uncertain times] are allowed to join the meeting earlier than the Welcome/registration time, for those visiting the venue. This way they can be logged in and any technical hitches resolved without interrupting the rest of the class. I believe I got some useful foundation skills to further supplement my existing skills. The workflow techniques in particular are highly useful in an introduction, often overlooked but I was grateful for Mike for focusing on that.
27/10/2020
4/5 Stars
The trainer was excellent however i felt there was a little too much emphasis at times on editing techniques as apposed to technical user info. As a beginner i would prefer to know where and how everything works more than actual editing tricks and tips. If required i could take an editing course for this. However id o feel confident to take on a project now
27/10/2020
5/5 Stars
Very Good overall, with the instructor Mike being both knowledgeable and patient.
02/10/2020
5/5 Stars
mike was very knowledgable and a very good tutor!
02/10/2020
5/5 Stars
This was pitched at the right level for me - I now need to go on and use the new skills in order to remember them. The mix of Zoom / in person delegates was the only slight challenge for me. I was on Zoom, which means I was flagging at the end of the day and we had some minor sound issues on Day 1 which Mike fixed. I think if it were done so all Zoom I would certainly benefit from the same content but over three shorter days to avoid the Zoom burn out!
02/10/2020
5/5 Stars
Course and trainer was great - I had a few technical difficulties due to IT restrictions on my work laptop. One small feedback is the downloading of materials. As I am to download these myself, getting these a little more in advance of the day before the course starts would be great.
02/10/2020
5/5 Stars
Tutor was fantastic, clear, and brilliant at explaining points so they are understood by all students.
27/08/2020
5/5 Stars
Mike was a fantastic teacher, made everything really easy to understand and explained it all well. The course was run really well, and didn't feel overwhelmed by the amount of content yet he managed to teach us so much!
27/08/2020
5/5 Stars
Simon was exceptional, even through I had my session through zoom he always made sure I understood everything. He was very clear and precise.
25/08/2020
5/5 Stars
Simon certainly knows what he's taking about. I found his approach to training excellent and the real world industry examples he used really brought the training to life. He had no trouble with the distance learning part of everything over Zoom and was approachable and helpful when questions were being asked. Great trainer 5 Stars, thanks Simon.
25/08/2020
5/5 Stars
I've used Premiere Pro before so found the training really helpful, especially in terms of learning how to work with keyframes and do simple animations.
05/06/2020
5/5 Stars
Easy to pick up and lots of food for thought. I will be practising what I have learned at home and at work.
20/03/2020
Whats Included:
Your choice of Windows or Mac
Certified hands-on training
Small class size (max 4-8)
6 months post course support
Authorised Course Certificate
Frequently Asked Questions
What are the course times?
For all online courses the normal session timings are 10am to 5pm with an hour break for lunch. In addition to the hour lunch break there are also two fifteen minute coffee breaks mid morning and mid afternoon.
Daily times are:
09.45 - Registration
10.00 - Course start
13.00 - Lunch
14.00 - Afternoon starts
17.00 - Course ends
Do you offer discounts
or promotions?
We offer a range of regular discounts available for self funding individuals, charities and education along with period special offers. See our promotions page for full details.
What is provided with this course?
For this online course you will need to have your computer ready with the relevant software (trial or full) and our live instructor will guide you through the skills remotely during the session. Files for use in the training will be made available in advance for download. After the course you will receive the authorised Certificate and 6 months direct post course support.
Does this course give
a qualification?
Yes this course provides you with an official recognised qualification which is the Adobe Certified Professional gained by passing the exam at the end of the course.
Can you invoice my company?
In short yes we can provide 30 day invoice terms to any UK Limited company with the provision of your official purchase order and/or completing the invoice request for your booking online.